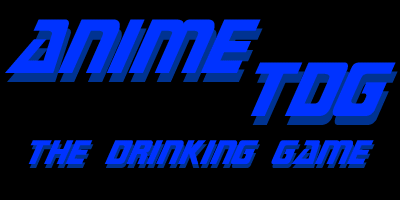 NOTE

This page needs to have more on it! C'mon people! You can do it! Just email me at konatsu@netins.net
NEW! The
Interactive Form!
---
This page is intended for entertainment purposes only.
---
Okay...you take a shot of whisky...then pick a color... then try to think of all the female characters that have that color hair! -IceTigger
---
Contributors
Konatsu,
Phoenix00,
Wogman,
IceTigger,
WatIsnaim for lots of stuff! LOTS!

Avery Davies (tons of Eva! thanks!),
Tichar for Slayers and Urusei Yatsura
Ian Drake (some Ranma stuff),
Wakko2
ZERO,
Fayk,
TRIFORCE,
and you! maybe..

Remember, this game can only become cool if YOU add ideas
Email me with some of your ideas for ANIME, the drinking game. konatsu@netins.net or visit the new
Interactive Form!
---